Real-time data capture enables you to intelligently monitor factory operational information as it happens. This insightful solution provides visibility across your manufacturing facilities, from energy usage to equipment status,
so you can make informed, fact-based decisions.
This drives efficiencies for your industrial and manufacturing business and reduces the cost of production,
as well as ensuring that regulatory and governance criteria is met.

Optimise existing operational performance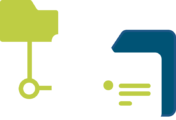 Environmental-centred approach

Data-driven quality assurance
Be smart, be informed, be data-driven with BVS.
Real-Time Data Capture is an IT driven business knowledge solution. Capture and compile current and historic data already produced by your facilities to extract vital intelligence, enhancing productivity and reducing costs.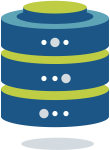 REAL-TIME DATA CAPTURE
Extract your business data to optimise your performance.
Real-Time Data Capture supports a modern industrial and manufacturing business. Putting data at the centre of operational ability, enables critical insights to enhance efficient delivery capabilities and drive down costs.
ENVIRONMENTALLY AWARE
Energy-efficient, ecological production driven from better knowledge and understanding of manufacturing output.
OPTIMISE PRODUCTION
Data-driven, real-time data that pinpoints inefficiencies to enable you to reduce production costs and increase availability.
QUALITY ASSURANCE
Build quality control into the production process, utilising manufacturing information to ensure quality and deliver on-time.
EQUIPMENT
Smart monitoring of vital machinery, ensuring on-time maintenance to minimise costly delays.
RISK REDUCTION
A preventative approach to manufacturing management, insight to equipment condition, process information and facility data to reduce the risk of business disruption.
REGULATORY REQUIREMENTS
Ensure compliance to regulatory requirements with a full audit trail.